You're Not a Computer Technician!
---
No matter how big it is, every business needs someone who is "in charge" of your technology. Normally this job gets dumped on someone with some computer skills but they get underwater very quickly. They didn't go to school for it. They weren't hired to decode technobabble. And you are probably spending a lot of money having someone try to do a job they aren't really experienced with. It's an expensive waste of time and skills. Let us take those headaches off your plate so that you can focus on running your business the way you want.
We are Computer Technicians!
---
With 100+ years of combined experience, our techs are trained, certified, bonded, and insured. You can trust that we will fix those technical difficulties so that you can go back to doing what you do best.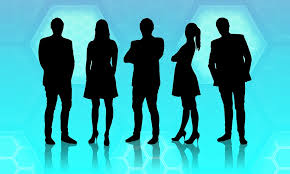 ---
We go far beyond helpdesk! Let us handle your entire technical administration!
Your own I.T. department.
Get perspective on how other businesses are approaching the same issue you deal with.
Technology roadmaps to scale your business.
Planning and budgeting for the future. Predictable IT costs.
Third Party Negotiations and Support.
We handle not just your in house technology but also all of your third party vendors. No more passing the buck or pointing fingers. It's simply our headache and you can walk away.
We will handle support and contracts for:
Internet Service Providers
Third party software companies! Like Your EMR or Practice Management software or Quickbooks!
---
---
Reporting and monitoring for every device plugged into your network
Documentation and Monitoring
Automated Intrusion Prevention Systems
---
Let us help you make cost effective decisions! Stay up to date on the latest security and compliance protocols and harness the power of the latest technology.